Food Distribution & The Bread of Life Preached in Bangladesh
April 11, 2022

Praise the Lord
Christ love to all brethren. First of all we are praising to our Lord Jesus Christ for His love, mercy and grace in our lives and mission. We are also grateful to our dear brethren for their prayers and support for Bangladesh mission.
We always are praising God because He led us to our new mission field Dinajpur for the second time. I (Dyaniel Biswas) and along with my uncle and brother Ranjit Biswas went to Dinajpur for spreading God's Kingdom. We are happy that God is using us for Heavenly work to the indigenous people. We are working with them. We preached to them the Truth of Christianity, the true word of God. As we know about the people in this Northern area of Bangladesh, they worship different gods and idols. They also have many superstations in their lives. Their belief in idols, many superstitions, and primitive traditions are effecting their lives very negatively. It's very challenging to bring them out from these and turn them to Jesus Christ but we are pressing on as we obey the Lord.

These 2nd trip we saw many of them have not change their mind; they refuse to believe in Jesus Christ. Another thing, they are poor so they are very busy to earn bread to survive. As a fact, they want to give time to listen God's word yet they are very busy with the secular world. We were trying to gather them and preached gospel to them. We believe that the few interested to listen true word of God came to us. We taught them about Jesus Christ, our beliefs etc. We also taught them from our GMFC/WFF teachings. We believe that one day we will win some souls for Christ up here.

We also gathered children and taught them. This time we started our 1st Sunday school with these children. We believe if we can teach them from their childhood, we could make their spiritual life strong in Jesus Christ. We also taught the youth so that we can use them for God's kingdom.
We also continued our house to house evangelism because those who couldn't come to us for their busyness, because most of them are day labor, if they off one day from their work, they don't get any payment. So, we can share God's word at their home after they come back from work. We also gave God's blessings of food and clothing to the disable old people. Sometimes it looks like disobedient and immodest in photos and videos, but truly we saw deep interest in them and it is very hopeful of us. We got some interested families but their religious traditions and superstations make barrier to believe Jesus Christ. We believe and hope that gradually we can change their lives. We are praying, we can turn them to God by preaching and teaching the true word to them of repentance (turning from sin and the World) and holiness (living perfect for Christ Jesus as He commands – Matthew 5:48).
We told our local contact person, Subas Mardy, to count the family members, children, widows and youth, and make a list from each of the 2 mission fields up here. In the next visit we will supervise the list. We also told him to keep in contact with them.
So, please pray for us and our new mission fields in Dinajpur. We need much work on them. We can teach them, and bring them to God. Pray for their heart's hardness. God bless you all. Amen -Dyaniel Biswas (Bangladesh Project Coordinator & Evangelist)
April 23rd, 2022 Update:

Below you will see our food distribution and preaching for the impoverished on brother Tapon's and brother Namai's mission fields.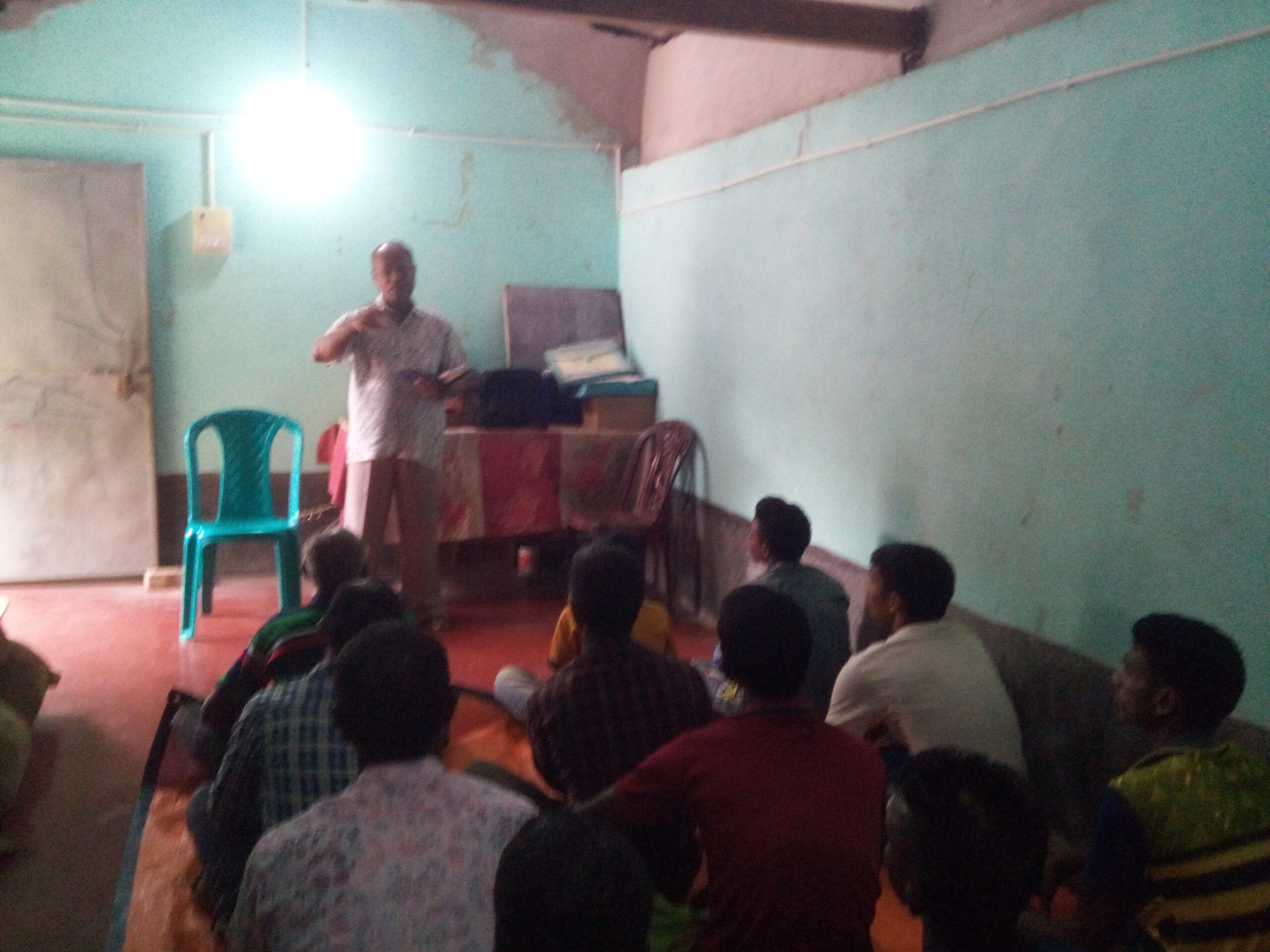 USE THIS SIMPLE FORM BELOW TO DONATE WITH JUST A CARD #, NAME AND EMIAL
Donate One Time for Urgent Bangladesh Food Relief